| | |
| --- | --- |
| | |
---
Posted: 26 Apr 2011 11:16 PM PDT
Hedge Funds GOP
Hedge Fund Managers Shift Allegiance to Republicans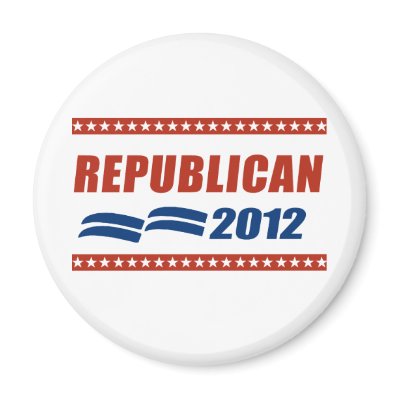 Hedge funds are switching their allegiance to Republicans from Democrats. Back in 2008, hedge funds bet big on Barack Obama and the Democrats and it paid off. But now, hedge funds are switching over to the GOP.
Daniel Loeb, founder of Third Point LLC, was one of the biggest Obama fund-raisers in 2008, rounding up $200,000 for him, according to campaign-finance records. In the decade prior, Mr. Loeb and his wife donated $250,000 to Democrats and less than $10,000 to Republicans.

But since Mr. Obama's inauguration, Mr. Loeb has given $468,000 to Republican candidates and the GOP, and just $8,000 to Democrats. Hedge-fund kings have feelings, too, and the president appears to have hurt them.

"I am sure, if we are really nice and stay quiet, everything will be alright and the president will become more centrist and that all his tough talk is just words," Mr. Loeb wrote in an email about four months ago expressing frustration with the president's posture toward Wall Street. "I mean, he really loves us and when he beats us, he doesn't mean it." The email, sent to eight friends, was widely circulated on Wall Street.

Mr. Loeb is part of a shift in political allegiance within the world of hedge funds that also includes such big names as Steven Cohen's SAC Capital Advisors and Kenneth Griffin's Citadel Investment Group. Managers and employees of hedge funds directed a majority of their contributions to the GOP in the 2009-2010 election season, a pattern not seen since 1996, when the industry was much smaller. Source
Related to: Hedge Funds GOP
Tags: Hedge Funds GOP, Hedge Funds, Hedge Funds GOP 2012, Hedge Funds Republican, Hedge Funds Managers GOP
Posted: 26 Apr 2011 11:29 PM PDT
Japan Pension Funds
Japan Pension Funds Allocating More to Alternatives
Japanese pension funds are allocating more capital to alternative investments. The country's pension funds are cutting back on domestic bonds and stocks while boosting allocations to hedge funds and private equity.
Japanese pension funds plan to increase investments in alternative assets and pare their holdings of domestic bonds and stocks this fiscal year to diversify portfolios and bolster returns, a survey showed.

Thirty-two percent of 119 Japanese pension funds aim to increase investment in assets such as hedge funds in the year ending March 2012, according to a survey by JPMorgan Chase & Co.'s Tokyo-based asset management unit. They also plan to keep investing in emerging-market stocks and bonds, it showed.

Japanese pensions, which have traditionally invested mainly in bonds, are seeking other assets to maintain steady returns and fund retiree benefits in a country where more than one in five people are over 65. The 10-year Japanese government bond yield is hovering around 1.2%, while the Nikkei 225 Stock Average is about a quarter of its 1989 peak.

"We're expecting further diversification to continue going forward among pension funds' investment strategies," Hidenori Suzuki, head of the strategic advisory group at JPMorgan Asset Management (Japan), said at a briefing in Tokyo today to announce the survey's findings. "The trend to lower domestic bond holdings is rather new." Source
Related to: Japan Pension Funds
Tags: Japan Pension Funds, Japanese Pension Funds, Japan Pension Fund, Japan Pension Fund Capital Allocation, Pension Funds Allocation